Now that Halloween is over you may have a big bowl of candy staring at you every time you walk in the kitchen. It might be leftovers that you didn't hand out to trick-or-treaters, the stash that you stole from your kids to keep them from eating too much, or maybe the after Halloween discounts got the best of you. Regardless of the reason why you have lots of candy hanging around your house, I've put together a list of fun things that you can do with all that leftover candy. Its a mix of crafts, baking ideas, and DIY projects that will give your candy a 2nd chance at life 🙂
Try making some cookies with your candy. I love these Reese's Pieces Soft Peanut Butter cookies. You could even switch them out for M&Ms or cut up candy bars. Get creative! If cookies aren't your cup of tea, try throwing a bunch of candy into a batch of brownies.
Save those candy wrappers! I found this great DIY post about making hair bows from candy wrappers. This is a great project that you could do with your kids for next Halloween. Its also a fun way to add some recycling talk into your craft time. After I found the hair bow post it got me looking for more fun ideas. I found a post with 50+ ideas for candy wrappers, or you could cover one of those faux pumpkins with wrappers for next year, or how about making some super cute candy wrapper earrings?
Candy Corn Truffles! Of course I had to add something that used my favorite Halloween candy in it. These Candy Corn Truffles are an easy and fast way to use up any leftover candy corns.
Pay it forward! There are lots of ways to get rid of that leftover candy that don't involve you (or your kids) eating it. You could donate the candy to a charity that works with children, donate it to Operation Shoebox, or just bring it to work to share with your coworkers.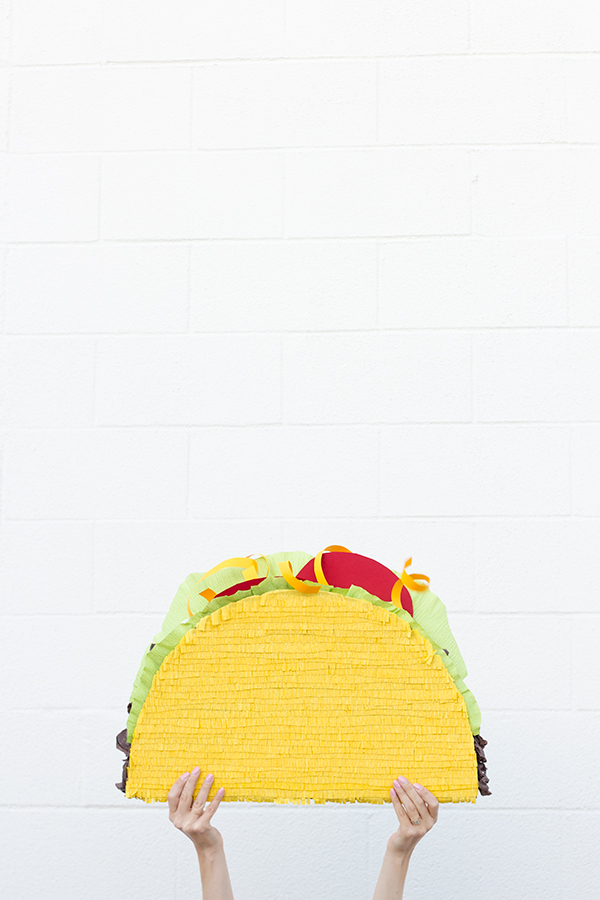 Save it for later! You can freeze any of the chocolate candy and use it for another holiday. So many candies don't even come in "holiday colors" so you could save it for Christmas or even Easter. Or how about making treat bags for Thanksgiving dinner? You could even fill a DIY taco pinata for an upcoming party.
I hope this post gives you a few ideas of what you can do with all that left over candy (other than eat it all yourself). Which idea is your favorite?