My second favorite Halloween candy are the little pumpkins that are made of the same stuff candy corns are. I know they are the same, but they are so different. Am I the only one that thinks so? Anyhow, when I found these bracelets made from them I was in heaven. And with only 3 items needed to make them, its something you could probably throw together on a rainy afternoon. Although I do find it kind of ironic that they use dental floss to make these. I guess its alright as long as you don't eat the bracelet. But where is the fun in that?
I've seen these used as decorations and for a Halloween game of bowling (they were the pins). Either way they are super cute and easy to go. If you want to make them with the littler kids who aren't safe with scissors yet, you could pre-cut the tissue paper and felt/foam face pieces.
3. Rings
I bought some googly eyes last year for another project, so when I saw these googly eye rings I was immediately drawn to them. With just a bag of eyes, blank rings, and glue you could make these for everyone on your block! They even have googly eyes that glow in the dark. How cool would those be for trick or treating?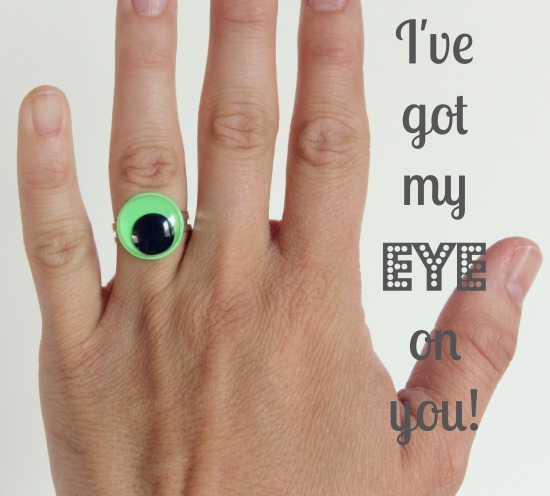 I'm slightly obsessed with glitter, so I had to include at least one project that included glitter. These glitter spider rings are about as easy as it gets. You just need some of those plastic spider rings (or even some skull rings), glitter, and glue. These could be worn, used on crafts, as markers for wine glasses (for the big kids), or even as napkin rings.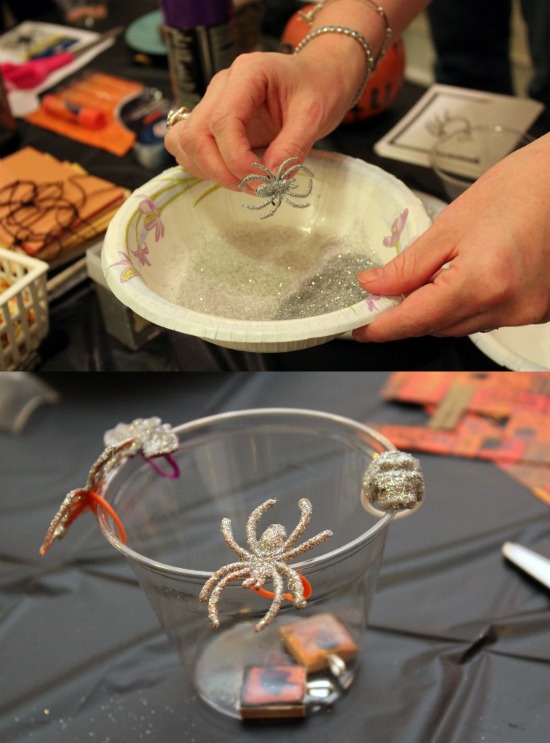 I have LOADS of ribbon in my craft room. LOADS! So when I saw this I immediately wanted to cover every surface in my house with ribbon garlands. All you do is cut piece of Halloween ribbon and hot glue it to some string. I love how she paired it with another garland she made with pre-cut felt bats. These would be great over a dessert table, across the mantle, or even in a window.
It wouldn't be Halloween if I didn't include a craft from the queen herself. I really liked these Pumpkin Lanterns from Martha Stewart because there are so many things you could do to change them up. The link includes a leaf pattern to cut from paper, but you could cut them from felt if you wanted or even pick up some pre-cut leaves. In addition to using different sized lanterns, you could also paint them with polka dots or a chevron pattern to jazz them up a bit.
Next up on Friday Five: Pumpkin Crafts!