I saw a fellow running blogger that had done a post like this and I thought it was a great idea! Its always nice to have somewhere to find local race discounts. I've got some discount codes for races happening over the next few months. A couple of these I'm an ambassador for and the others are just fun ones I thought people might be interested in.
Best Damn Race: Various Dates in 2014-2015
Use code MEGROTH for $5 off any race!
Races in Cape Coral, Jacksonville, Safety Harbor, and Orlando, FL
Zooma Florida Half Marathon, 12k, & 5K – Amelia Island, FL: January 15, 2015
Use code MEGHAN15 for 10% off any Zooma Florida race distance.
Code expires on 1/14/15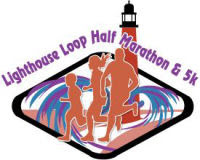 Lighthouse Loop 1/2 Marathon & 5k – Port Orange, FL: October 26, 2014
Use code  TS5 for $5.00 off either distance
Color in Motion 5k – Jacksonville, FL: November 8, 2014
Use code RUNNINGMOM for 40% off your entry
Red Ribbon 1/2 Marathon & 5k – Lakeland, FL: November 8, 2014
Use code WomensHalf for $20 off
Code expires on 10/31/14
Divas Half Marathon & 5k – St Augustine, FL: December 7, 2014
Use code FLACTIVE14 for $15 off the 1/2 marathon
Use code FL5kACTIVE14 for $10 off the 5k
Code expires on 10/31/14
 Are any of these races already on your race schedule? I'll be at the Lighthouse Loop 1/2, ALL the Best Damn Races, and Zooma Florida.